Strawberries, Raspberries and Blueberries are delicious. Before your berries go fuzzy, use this trick to keep them fresher for longer.
Ingredients:
Water
DYC White Vinegar
Directions: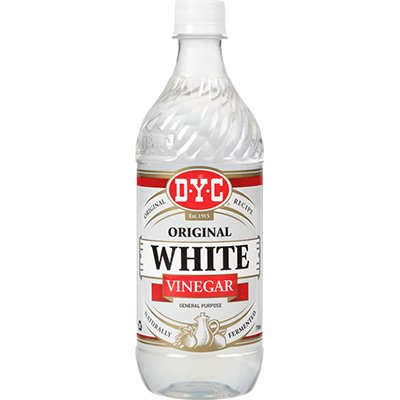 Mix a solution of 1 part DYC white vinegar with 3 parts water (ie 1/4 cup of vinegar added to 3/4 cup of water).
Submerge the fruit in the solution for at least 30 seconds.
Rinse in fresh water.
Dry thoroughly – we recommend using a salad spinner lined with paper towels (for strawberries and blueberries). It is essential that the berries are very dry before you put them away.
Once dry, pack them in a container, lined with a paper towel and store in the fridge.
Tip: You can use the remaining white vinegar and water solution in your dishwasher – simply pour it inside the bottom of your dishwasher.
_________________________________________________________________________________________

Join the DYC Clever Living Club
If you would like more great tips then join DYC vinegar's FREE club here.
And for more clever living tips visit DYC Vinegar.